How The MIX Works
The Management Innovation Index (MIX) helps senior leaders and decision makers respond to the challenges of management and innovation by focusing a specialized "lens" on the key drivers that make your business or organization successful.
The MIX systematically benchmarks and tracks organizational creativity by analyzing employee traits, beliefs and attitudes towards creativity and the organizational culture and environment, strategy and practice in which they operate to produce creative outputs, the innovation, that drives an organization's success and growth.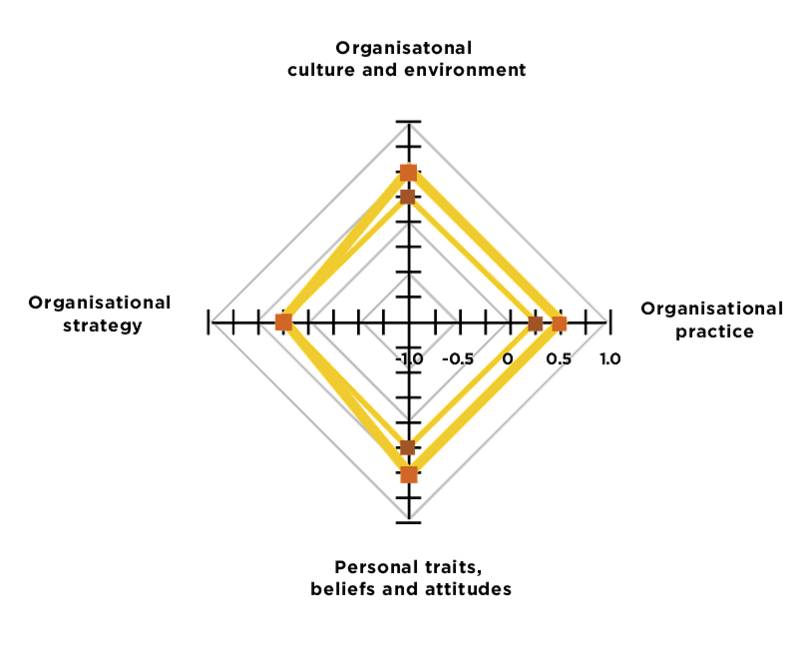 Mapping of an Organization's Global Management Innovation Practices
The results produce detailed opportunities to shape organizational practice in ways that foster deeper creativity and game-changing innovation around the organization's key drivers for success.